Everyone has their staple stores. Save havens online, in the mall, or in the city where you can step inside, know exactly what size you wear, and know that you will find no shortage of pieces you love. Shirtdresses, cableknit cardigans, wrap skirts, linen capris, argyle sweatervests, driving mocs, printed scarves, wicker clutches..... some brands are just good.
But just like baked brie or a fresh manicure, your favorite clothing brand can quickly go from delightful to disgusting. I have many times been blindsided by pieces found in my favorite clothing establishments, wondering what young marketing whiz-kid or wiley has-been celebrity designer pulled the strings to get a piece like
this
introduced to the store's usually classic lines.
So here are some of my favorite moments, of good stores gone bad. Don't worry. These prime pieces will be hitting your local TJ Maxx soon, to be confined within the population that buys for label, not for style.
Enjoy.
GAP: A reliable, affordable source of classic jeans, Oxfords, trousers, coats and skirts.

But this particular dress is troubling. A half-assed denim wash somewhere between "dressy" and "distressed," a round neck with empire waist with that charming St. Pauli girl effect, and six big, cheap-looking buttons strapping the girls in. I won't even begin to discuss the green turtleneck layered under this dress. Or the boots.

JCREW: Reliable, higher-end retailer of luxe basics and classic, modern pieces. Staple materials include wool, cashmere, linen, madras, leather and poplin. Influences from the French Riviera as much as Old Greenwich.
But sometimes, French clashes with current trends (and... Mondrian?) to create pants like these. Metallic, printed matchstick capris with a high waist, slim-cut hips and thighs and an awkward length, compounded by a very tapered cut. I'm sure anyone can pull these off, even a petite waif named Colette in Cannes.
VINEYARD VINES: An online boutique and brand found in quaint New England shops and on various islands in the Atlantic. Has expanded from polos and ties to include dresses, skirts, pants, tote bags, flipflops and outerwear. Expensive, colorful, somewhat unique in certain areas and always found with the adorable whale emblem.
But then they had to create these. These shorts are only one portion of Shep & Ian's color panel phase. One can also find pants, and the articles in several clothing palettes. I know the Handbook preaches the bold use of color, even when bordering on outlandish, but these shorts are "preppy" taken a bit too far.
RALPH LAUREN: Needs no introduction. The ultimate American classic.
But Ralph, please remember that 95% of America doesn't, in fact, play polo on a regular basis, as much as they would like to think they could. Your classic and skinny polos never go out of style, and the diminutive pony in a bold color was daring enough. By making polos like this, you are bypassing the original intent of these shirts, and forever damning them to use by spray-tanned meatheads who "summer" on the Jersey Shore.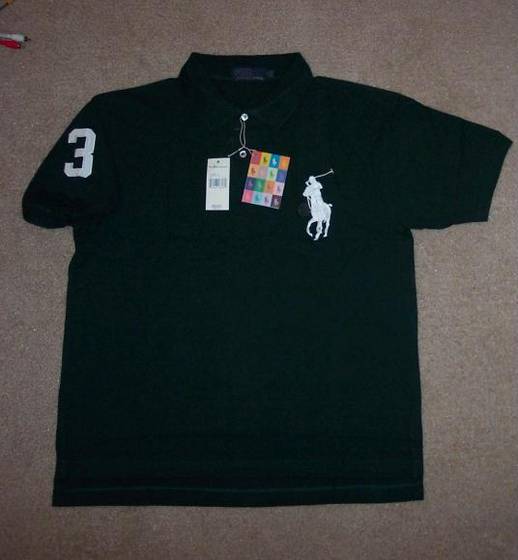 That being said...
Try as I did, one store (and its sale-esque counterpart) just didn't present anything to me that screamed "tacky," "cheap," "trendy," "tired" or just plain "ugly." And with a wide selection of separates, suiting, dresses, shoes, jewelry, and adorable, timeless skirts, Ann Taylor appears unable to do any wrong.
Congratulations and well done, Ann!
Cheers,
Hayley