My first experience as a grown woman with the true Resort Season was a few years ago. My friends and I chartered a yacht to island-hop in the British Virgin Islands from Dec. 26 - New Years Day. We lived like Jimmy Buffet for a week, and we had a ball. Conch fritters and rum all around, complete with one bout of seasickness and "cozy" cabin space.
Since then I have left the frigid Connecticut winters on several occasions, to visit a variety of warmer locales, including St. Bart's, Bermuda, the Bahamas, the DR and a few resorts in Mexico. All have been relaxing, sunny, and resultant in that reaction from friends after you return from a warm vacation in the winter with a July-esque glow, even more beautiful in stark contrast to everyone else's January pallor.
But they have also been particularly enjoyable because I have honed a reliable, chic, timeless go-to Resort wardrobe, which can be adjusted depending on the season and the location. I cannot enjoy a vacation without sufficient clothing for all possible scenarios, and over the years I have streamlined my high-maintenance-appearing suitcase to fit select items that multi-task, and leave more room in my luggage for souvenirs and seashells.
But first-time travelers to the tropics, especially during the winter, may have a hard time locating beach wear that is island- and season-apropos for their trip. So for those of you lucky enough to soon leave on a jet plane, here is a complete, yet flexible, guide to what to wear in the Caribbean in the winter months. I'll leave out specialized items, such as boat shoes, that depend on certain activities, and provide you with essentials every jet-setting girl needs.
1. White, long, drawstring linen pants
Comfortable, cool, chic, mandatory.
2. Neutral flip-flops
Easy, space-saving, and uniform south of Florida.
3. At least two bathing suits
I prefer to bring one classic black bikini, and one printed, colorful suit.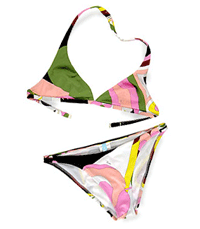 4. Polo shirts
Fun colors, considered "dressy" for dinner in some locales
5. JCrew tissue tee shirts, long sleeved
Thin, cool, and keep the sun out when your shoulders have had enough
6. White sun dress
Easily accessorized, goes from day to evening, and is normally out of season in January. But you're in the Caribbean.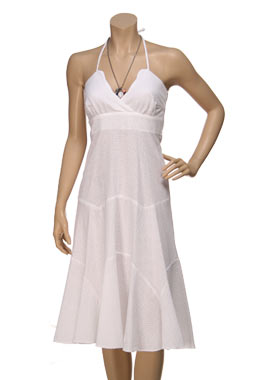 7. Wedge sandals
Won't sink into the sand, dress up an outfit, and can pop neutral clothing with color.
8. Sunglasses
Big and dark, or chic aviators.
9. Eyelet skirt
Lightweight, goes with a swimsuit or polo, dresses up or down.
10. Denim jacket or zip-up terry hoodie
For a slight evening chill, and adjusted for location.
11. Tote
For shopping in town, doubles as carry-on.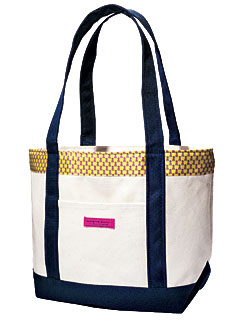 12. Clutch
Summery, small, low-maintenance, adorable.