Much like the philosophy, literature, and languages in this category, the style classics exist because they stand the test of time. Beyond the constraints of trends, certain wardrobe staples will always look chic. This group of classics defies location, age, and to some extent, budget. They are (or should be) the backbone of a woman's wardrobe.
Keep in mind, when reading, that brand is less important than quality and fit. Many of these items can be found at a variety of prices and stores, but will always look effortlessly stylish. Also, don't forget the value of a good tailor. Tailoring can make a Gap blazer look like part of a Bespoke suit.
Well, almost.
So here you are, the Connecticut Girl's Fashion Classics.
Cheers,
Hayley
1) Black shift dress.

2) Cashmere cable-knit sweater.

3) White Oxford shirt.

4) Wrap Dress.

5) The Polo.

6) Wool Car Coat.

7) White Linen Pants.

8) Fleece Zip-Up Jacket.

9) Button-Up Wool Cardigan.

10) Denim Jacket.

11) Knee-High Leather Boots.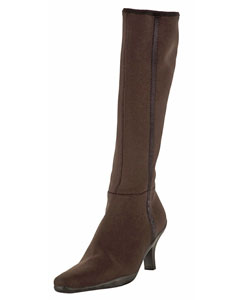 12) Fitted Blazer.

13) Sweater Vest.

14) Topsiders.

15) Eyelet Skirt.